Best Tents for SUVs: Our Top 7 Picks
How to Choose the Right SUV Tent
Before buying, here are the main factors to consider: 
Type of SUV Tent
Out of the three types, hatchback tents are the most popular, mainly because they're more affordable and easier to set up. For those reasons these are the tents we've focused on in this guide.
Tent Seasonality
2-season? 3-season? 4-season? Like traditional tents, the seasonality of your SUV tent indicates how well it will perform in different weather conditions.
2-season tents are the least weather-resistant of the bunch but typically offer better ventilation on account of using a partial-coverage rainfly. As such, these are more suited for fair-weather camping in summer or warmer days in the shoulder seasons.
3-season tents are the most versatile. These tents usually have a full-coverage rainfly and are waterproof enough to resist sustained rainfall. Because these tents have a removable fly, you can use them sans fly on dry nights in summer months or with the fly on wet nights in spring and fall.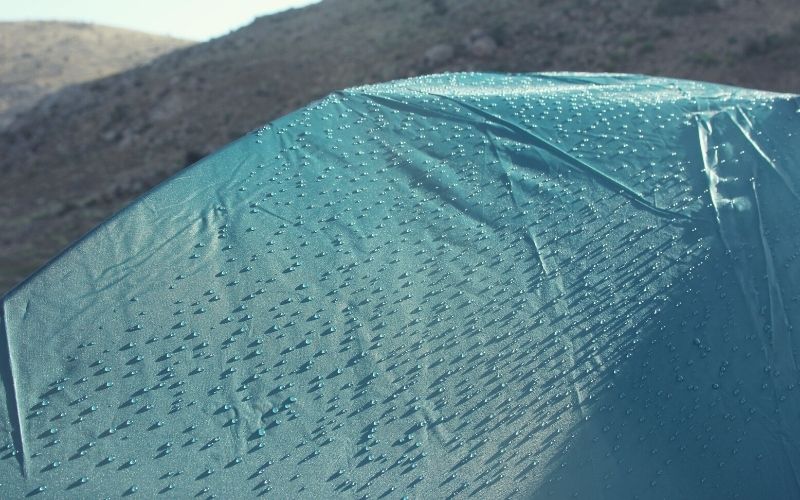 4-season tents exist under a bit of a misnomer. While the name suggests they are suitable for use in all 4 seasons of the year, they're actually geared towards use in winter only.
Size
It goes without saying that you need a tent big enough for all the family to hang out and sleep in, and to accommodate all of your gear.
The sleeping capacity stated by manufacturers, however, should be taken with a pinch of salt. For starters, many are apt to include the cargo space of your vehicle in the capacity, dubbing their products "4-person" tents when in fact the tent portion can only accommodate 2 or 3 sleepers. Some are also prone to underestimate how much space an adult sleeper really needs. 
The best way to avoid selling yourself short on sleeping space is to find the tent's floor plan, where the overall square footage should be stated. Given that each adult sleeper needs around 14 square feet of space, divide the total square footage by 14 and you'll have a better idea of how many campers you can squeeze in.
Example: 100 square feet ÷ 14 = 7.1. So, a model with 100 square feet of floor space can accommodate 7 sleepers or 6 plus gear. Bear in mind, however, that the beauty of an SUV tent is that 1 or 2 more sleepers can sleep in the cargo/trunk area of your vehicle or you can stash your gear in there to save space inside the tent.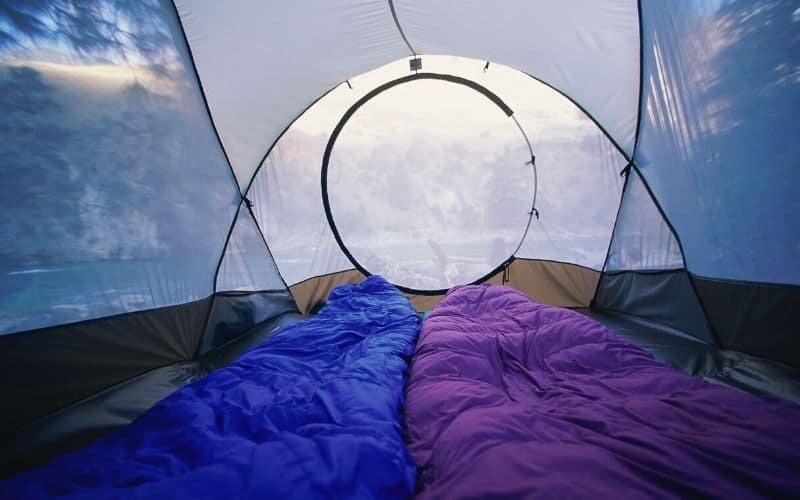 Also bear in mind that not all SUV tents are compatible with all SUVs. Before buying, make sure the product in question is either 'universal' or that the tent opening will fit your hatchback door.
Need an extra-roomy tent? If so, we recommend the Napier Outdoors Sportz Family SUV Tent, which offers 135 square feet of space inside the tent portion alone.
Quality
Indicators of high-quality construction include things like taped seams, aluminum poles, a high waterproof rating, bucket floors, covered zippers that zip easily, high-denier (thick) fabrics, and protective fabric coatings like PU. 
Warranty
Some tents come with excellent warranties. A good warranty can help you rest assured that the manufacturer has you covered in case of defects. It also shows good faith in the quality of the tent on the manufacturer's part. After all, a tent is an investment – you don't want to have to buy a new one every few seasons! 

Tent Fabric
The thickness and thread count of the fabric used in your tent is the main determinant of durability. 
Fabric thickness is measured in denier (D), and the thread count is shown in product specifications by a 'T'. If durability is a concern, your tent's fabric should be on the high end of the spectrum, which means over 20D for the rainfly and body. While thread counts are less frequently stated, anything over 150T is a safe bet. 
Price
In many cases, the price of a tent is a good indicator of quality, but there are often exceptions to this rule. The North East Harbor Universal, for example, is a bit of a steal, matching most of its pricier competitors in every important metric. 
Features like awnings, screen rooms, and even gear lofts can also drive up the cost of a tent. As such, it's prudent to decide what your priorities are before drawing up a shortlist. Do you want a pricey tent with all the bells and whistles or a more basic, solid performer that simply covers the important bases?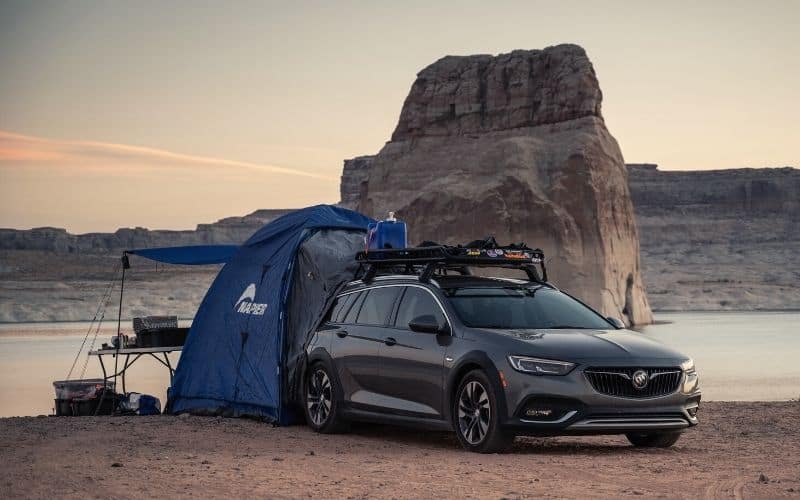 Best SUV Tent: The Verdict
Our favorite SUV tent out there (by a long way) is the KingCamp Melfi Plus. The MelfiPlus performs well in all weather conditions, is extra-spacious, and boasts a wealth of features that boost comfort and convenience.
If the Melfi is a little too pricey for your budget, the North East Harbor Universal is a solid alternative. While it isn't the top performer in wet weather, its huge interior and versatility make it ideal for summer camping trips with the whole family. 
So, how did you like our post? If you have any thoughts or questions, drop us a line in the comments box below. And please feel free to share this post with your friends!