Imagine lying in bed and staring up at the stars while surrounded by fluffy pillows and rich textiles. That may sound like an experience you can only have at a five star hotel or a luxurious nature resort, but the truth is you can make that happen at your very own campsite. Glamping, aka glamorous camping, is all about bringing upscale amenities and plush décor into the great outdoors. If you're searching for fun ways to upgrade your camping experience, check out these cute and easy DIY ways you can turn your next campsite into a glampsite.
1. Create a warm glow with string lighting
There's nothing that makes your campsite feel cozier than the warm glow of string lights. While there are dozens of string light models to choose from, white Christmas lights are cheap and easy to hang and they are just as inviting as the more expensive bulbs. They also don't break as easily as the bigger bulbs, meaning you'll be able to use them time and time again.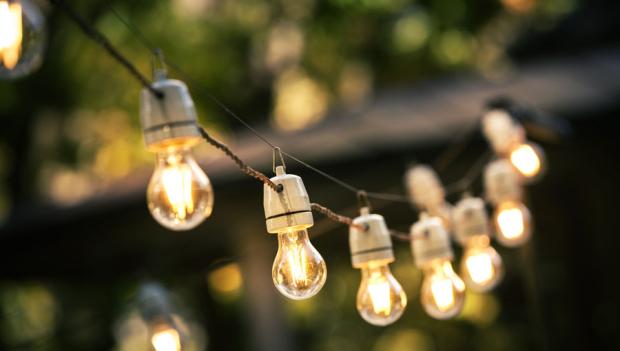 ---
2. A blow up mattress with luxurious bedding and fluffy pillows
Perhaps the most important part of glamping is having a bed you can't wait to crawl into. For a top notch glamping experience, ground pads and sleeping bags won't cut it. Instead, bring a pillow top air mattress, your favorite luxurious bedding and fluffy pillows. For even more glamour, place a colorful throw across the foot of the bed and accessorize with a few decorative pillows.
---
3. Accessorize with triangle flags
There's no shortage of cute accessories that can be used to glamp your camp but among the most popular are triangle flags. Strung up between trees or around the perimeter of your campsite, these flags add a touch of fun wherever they're hung. They're easy to make, too, just make sure you use a durable fabric that can withstand the elements.
---
4. Accessorize with woven rugs
Rugs are a great way to add color and style to your campsite while simultaneously keeping the dirt and dust at bay. Place your favorite woven rugs in front of the door as you enter and exit your tent, and give your campsite a luxury safari feel.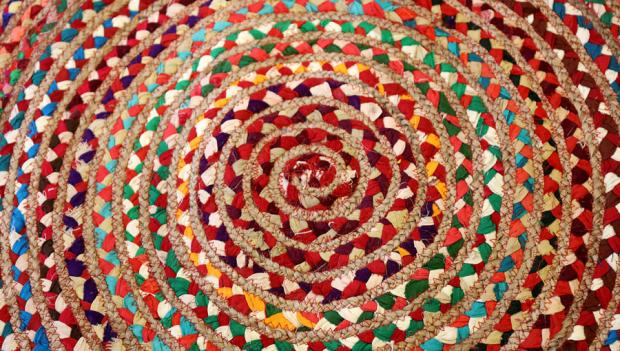 ---
Also Read: The 17 Coolest Modern Campground Amenities
---
5. Bedside tables topped with flowers and books
To give your tent a hotel room feel, place two small tables on either side of your air mattress. Cover the tables with your favorite scarves or small tapestries, and pile the tables high with your most loved books and magazines. For the finishing touch, accessorize with flowers or honeysuckle gathered from around your campsite.
---
6. Decorate with vintage lantern lights
Speaking of warm glows, vintage lantern lights do double duty—they're perfect glamping décor and, when filled with a candle, give off a fabulous light. To create the perfect glamping scene, hang the lanterns from low-hanging tree branches and use one as a centerpiece on your picnic table. But remember candles are a no-no in the tent.
---
7. Glamp your picnic table
Who says camp meals can't feel like a special treat? Upgrade your picnic table with a beautiful tablecloth and set the table with nice (yet durable) dishware and cloth napkins.  Mason jars from home can be filled with flowers to create a nature-themed centerpiece.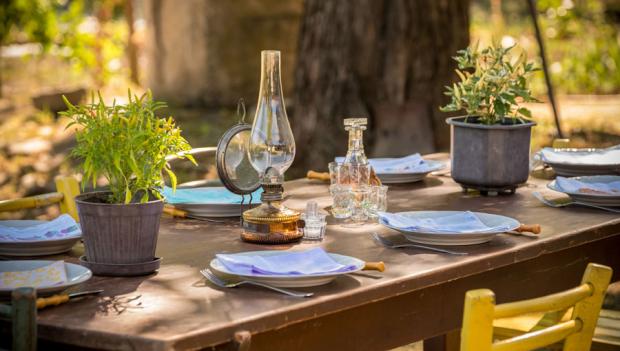 ---
8. Show your personality with a custom sign
Whether you're a happy camper or think of your campsite as a home away from home, a custom camp sign is a great way to personalize your campsite and show off a bit of your personality. Signs that display your favorite quotes and phrases are also fun additions to the campsite and can be placed on your bedside table or propped against a tree to add style and soul to your campsite.
---
9. Install a hanging canopy
You can hang it from the tent above your bed or from the branch of a tree—but no matter where you put it, a gauzy, flowing canopy deserves a spot at your glamping site. It's easy and inexpensive to make your own canopy with a hula-hoop and some sheer window curtains. To create a fun and relaxing space outside of your tent, hang the canopy from a tree branch and put some fun and fluffy pillows beneath it. Inside of your tent, hang it above your bed for a romantic and dreamy feel.
---
10. Hang the perfect hammock
No campsite is complete without a hammock but a glamping hammock is both functional and comfortable. While most portable hammocks are compact and stuff into a small pouch for easy packing, a glamping hammock should be oversized. It's larger size means it can be filled with fluffy pillows and warm, fuzzy blankets for the upmost comfort, and it's also fit for sharing.
---
Also Read: How to Score a Last Minute Campsite Reservation
---
11. Serve flavored water with fun cups and straws
It's important to stay hydrated in the outdoors, so why not take your water up a notch with flavored campsite water? You'll need nothing more than a water jug that can be filled up at camp and some fresh fruit or citrus to give your water a splash of flavor. To make that water feel like a special treat, pour it into fun, colorful cups and use decorative paper straws as a final touch. When possible, avoid using plastics.
---
12. Enjoy a drink camp-friendly glasses
After all that decorating it's time to kick back and enjoy a happy hour drink. Wine aficionados will have fun sipping vino from stainless steel wine glasses and everyone else will get a chuckle out of personalized happy hour camp cups. Of course, now that you've got a drink in hand, the only thing left to do is relax and enjoy your glamped out campsite.
---
13. Hang a dream catcher or mobile from the center of the tent
To give your glamping space a bohemian, dream-like vibe, use a twist tie to hang a whimsical mobile or dream catcher from the center of your tent. For maximum whimsy, hang a wind chime from a nearby tree.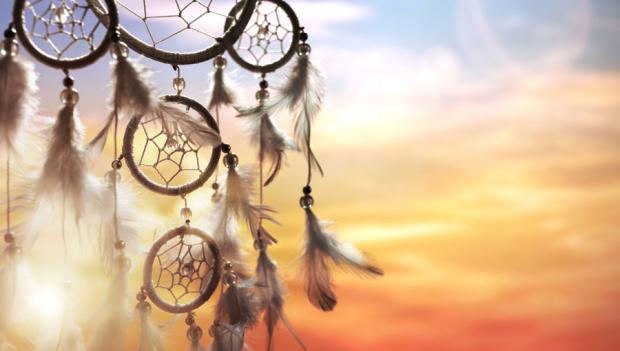 ---
Are you ready for an outdoor adventure? Find the best campsites in America.